It's time to grow.
PROSPR is a modern commercial, agricultural, and personal finance tool designed to help young farmers prosper for seasons to come.¹
By providing your name and email address, you agree to receive communication from PROSPR, and Nymbus, Inc. regarding future PROSPR products and services. You may unsubscribe at any time.
We provide young, beginning, and small farmers with access to capital, better financial relationships, and the tools and expertise needed to manage cash flow and support profitable, sustainable ag businesses.
Fast access to capital
Cash-management tools
Sweep accounts
Payroll
Offline access
Ag business resources
Personalized advisors
Business and personal accounts
Final features will be determined by the financial sponsor.
Manage cash flow.
Maximize returns.
PROSPR was built with a purpose—to take the stress out of cash management so you can maintain liquidity equilibrium for payroll, expenses, and farm investments.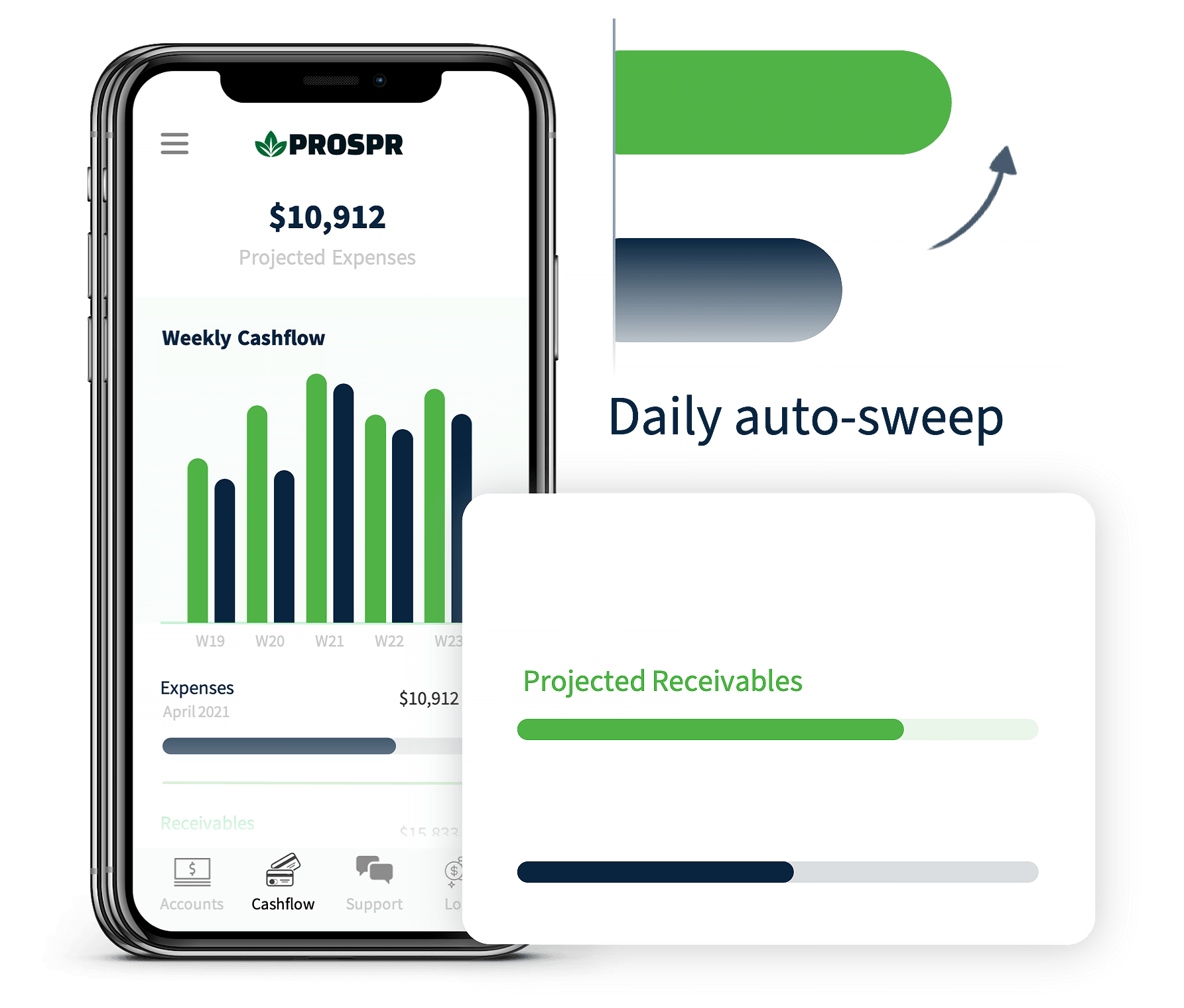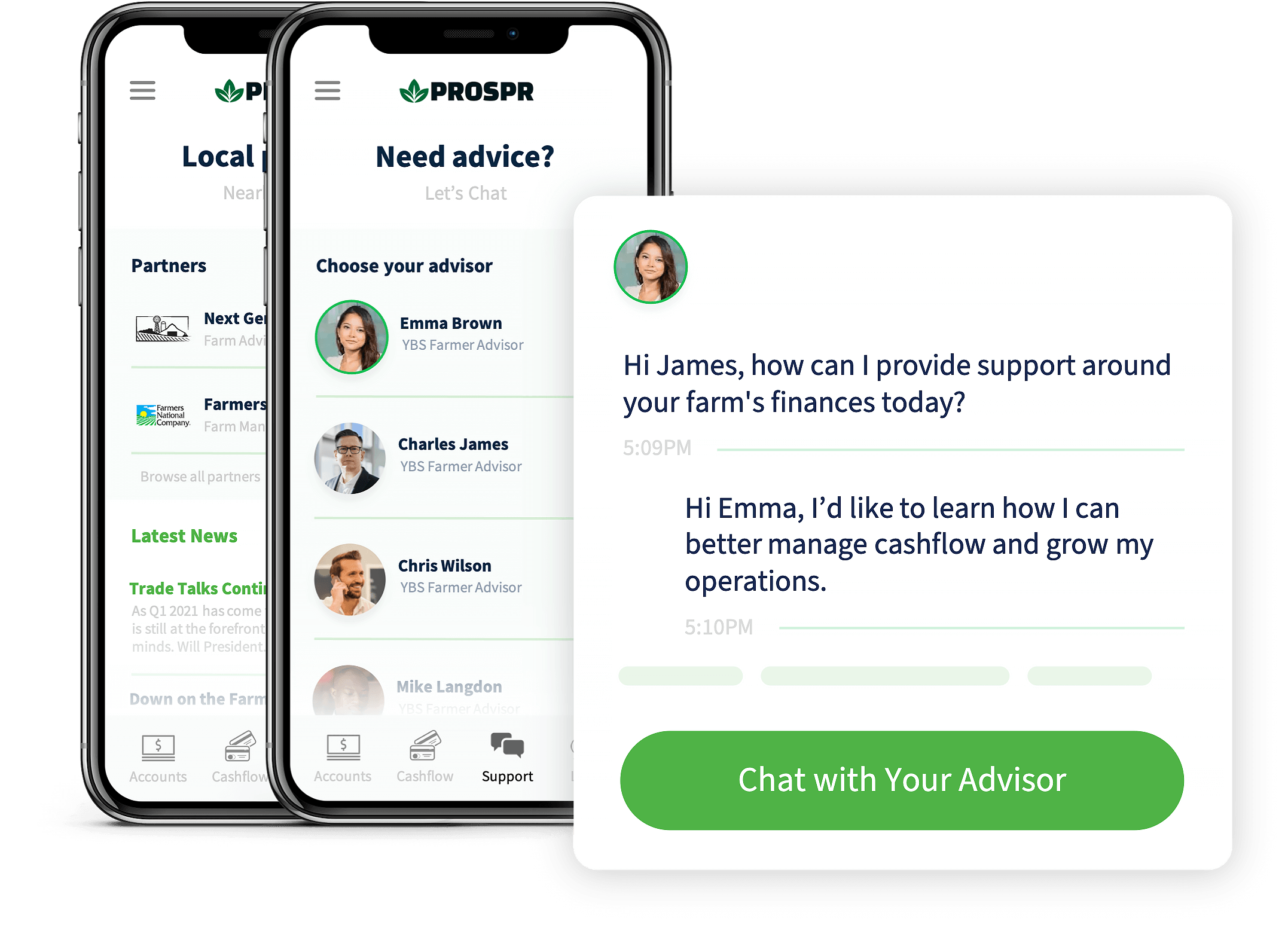 Real-world expertise
cultivated for you.
PROSPR connects you with trusted farmer advisors and local farm managers who understand your unique needs and educational courses to help you grow.
Ready to PROSPR?
Welcome to banking for the new generation of farmers.
The PROSPR app is almost here. Join the waitlist.